With the help of a very generous gift to Cardiff University, the Jameel Scholarships have been established to enable the very best students to come to Cardiff – those who have the intellect and determination to apply their knowledge for the benefit of Muslim communities in the UK, and to promote better understanding of Islam in wider society.
Read reviews by Jameel PhD scholars and Jameel MA scholars.
Scholarship Details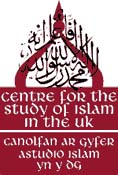 The Cardiff School of History, Archaeology and Religion is one of the most distinguished, respected centres for the study of religion and theology in the UK, as well as being regarded as exceptionally friendly and welcoming by its students.  The Islam-UK Centre was formally established in September 2005 at an opening launch attended by some 400 guests, including guest of honour, Yusuf Islam (Cat Stevens).  Since then, the Centre has developed a recognised local, national, and international profile, and has welcomed visiting scholars from Italy, Poland and the USA.  It has attracted research grants worth over £1 million, and has a flourishing community of researchers, teachers, and students.  Local Muslim organisations are actively engaged in the Centre.  We are proud of this partnership, and the opportunities that arise as a consequence of shared collaborative activities.
Through rigorous academic scholarship, and extensive public dissemination of research on relevant and topical projects, postgraduate students at Cardiff can lead the way in helping to define and promote the understanding of Islam in the UK in the future.  The Islam-UK Centre acts as an inter-disciplinary hub for research and teaching on all aspects of Islam and Muslims in the UK at Cardiff University, and we have particularly strong links with colleagues in the fields of law, history, journalism, Islamic studies, business studies and finance, ethnomusicology, and sociology.  As a result we are able to draw upon the expertise of scholars from many different fields in order to support students engaged in inter-disciplinary work, whilst also providing them with access to academics of international repute.