It is with a heavy heart that the Muslim Institute announces the death of our beloved, spirited and inspiring Fellow and friend M A Qavi on 27 August 2017 in Bethlehem, Palestine; a place he loved and struggled for. Qavi sahib is affectionately remembered by us all. The Muslim Institute, indeed the world, is poorer for the loss of this unique gentleman who dedicated his life to activism, learning and conscience.
Qavi sahib was a generous and enthusiastic host and many of us visited his beautiful home in Greenwich, London to sample his excellent cooking and partake in vibrant discussions. He was quick to identify those with a thirst for knowledge and inquiring minds, introducing them to the Muslim Institute at the earliest opportunity. He loved to bring people together, creating connections in an effort to support, enthuse, unite and challenge. He always took an interest in the wellbeing of others and offered advice, wisdom and comfort wherever he could. 
The Muslim Institute Winter Gathering will not be the same without his wit, gentle chiding and excellent humour. Qavi sahib flew in from Palestine to attend last year's annual event and although some of us noticed that he seemed a little more frail than usual, we could not have imagined that it would be the last time we would be in this great man's presence. 
Memorial services for Qavi sahib will be held in:
Palestine: 5pm, Friday 6 October 2017 at the Palestine Museum of Natural History  
London: 7:30pm, Tuesday 24 October 2017 at Quaker Meeting House, Lawn Terrace, Blackheath
Click here to watch Qavi sahib's final interview, filmed in Palestine two weeks before his death.
Rest in peace Qavi sahib, may divine light and mercy shine on your infinite soul and your example continue to inspire us to fight injustice wherever we see it.
Samia Rahman, Muslim Institute
"RIP Qavi Bhai. A very special person he was and the world today is poorer without him. He used to send me special articles and papers on the subjects of our mutual interests such as Muslims in South Asia, Pakistani 'satrap' generals, violence in Palestine and other intellectual outpourings gleamed from a wide variety of journals and magazines that I would have otherwise missed.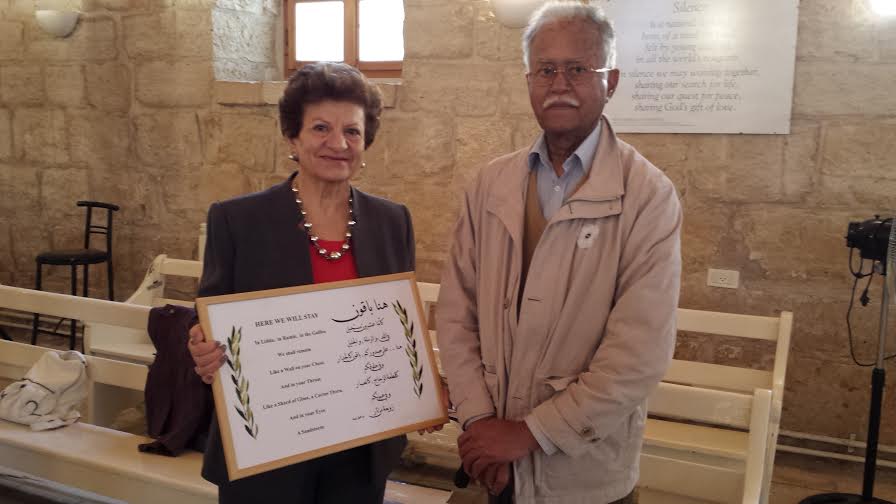 We used to meet in London at seminars and such other literary gatherings and then every year since 2009, we would meet at the Winter Gathering in Salisbury. This last weekend in November at Sarum College has been happening quite regularly and involves scholars, activists and people of all kinds of interests including arts and letters.
I would always sit with Qavi Bhai in the Dining Hall and would often detect his frustration with the way things had been happening among Muslims. His beautiful Urdu, his unique sense of humour and biting criticism of communities and polities I will never forget. Nicely dressed, always alert and with a kind smile spreading underneath those observant eyes, Qavi had no time for idiots and self-inflicted illiterates.
I know his work in Palestine with children and women was more than sheer wordsmithry and he devoted his energy and resources to help Palestinians in the Occupied Territories. For the past fifteen years, he had been living among them and passed away among them. He had felt and shared their pain and demonstrated against the Zionists by taking all kinds of risks. He kindled hope, resistance and courage amongst the struggling masses and thus was not a typical detached intellectual but a devoted philanthropist.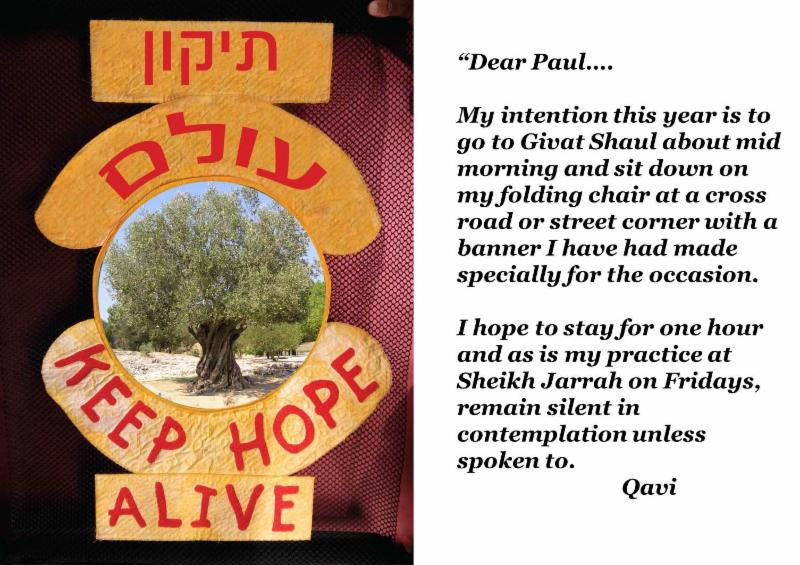 He read profusely; had an excellent library and the money earned by this four-time refugee was devoted for humanitarian causes. These few words can never offer a proper and sufficient enough tribute to a noble soul. We miss you, Qavi Bhai but do hope that your prayers and blessings will encourage some of us to carry on with your deeds."
Iftikhar H. Malik, Fellow of the Muslim Institute and Professor, Bath Spa University, History.